Article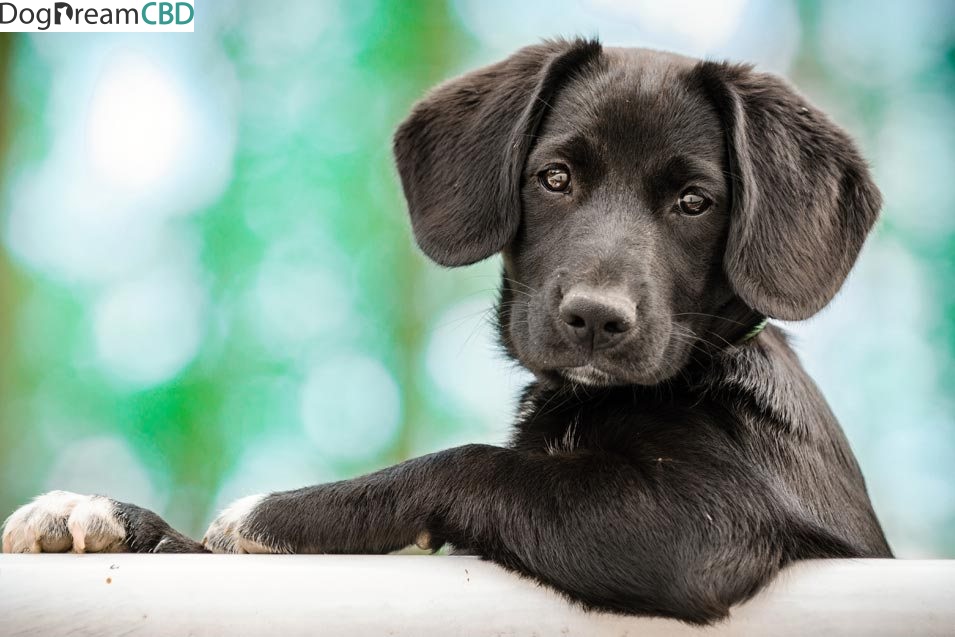 These days, we're all worried about an absolute SLEW of things. From finances, to health, to "social distancing", the list of concerns during this time never ends. You want to make sure you and everyone you care for are staying safe and healthy. And if you've got four-legged and furry friends, this includes them!
There have been SO many questions about whether you can contract COVID-19 from your dog, can they contract it from you? Can you spread it to others through your pet's fur? These are all very important questions, and we're here to give you the lowdown on all things CORONA and CUTE from the animal experts.
CAN MY PET CATCH CORONA?
First things first, can your pet even catch the coronavirus? You may have read that this virus already existed in non-human mammalian species and was transferred via interaction or consumption from one of these species. So we beg to ask the question, can MY animal, MY pet actually contract this disease?!
In Hong Kong, a 17-year-old Pomeranian tested "weak positive" for COVID-19 after his/her owner had tested positive for the virus. What this means is that the virus was present in the dog's system, but was not replicating fast enough to actually become contagious or show symptoms.
Jane Sykes, a professor of small animal medicine at the University of California-Davis says that, "Although the dog from Hong Kong had multiple weak positive tests results for the virus, antibodies were not detected in the dog's blood, suggesting the dog may not have been infected". Again, this dog showed NO symptoms.
Sykes also explains that, "The tests used to detect the virus have the potential to detect both the viable ('alive') and nonviable ('dead') virus, and any virus detected may be just virus that happens to be contaminating a dog's nose or haircoat".
The dog eventually returned home after several more negative test results. The dog's owner had also recovered and been cleared for the virus. Unfortunately, the dog passed away soon after returning home. There was no follow up with an autopsy, but the dog was 17-years-old, and the World Health Organization claims that, with the weak positive and negative results from the case, this represents no evidence that your furry friends can legitimately contract the virus. 
Jerry Klein, the chief veterinary officer of the American Kennel Club states that, "I think we are far enough into this pandemic that if animals were, in fact, able to be infected, we would have already heard of a report of an ill dog and/or cats presenting to various veterinary hospitals throughout the world". 
So, long story short, for the time being, there is no evidence to support the contraction of the coronavirus from one's pet (and vice versa) and experts believe the transmission is unlikely.
CAN THEY CARRY CORONA THROUGH THEIR FUR?
While experts HAVE acknowledged that cells from the virus can live ON your pet, they are still a little unsure if those cells can survive in the environment of your pet's fur and if transmission could occur this way.
The virus can live on a variety of surfaces and that's why it's SO important to practice immaculate hygiene during this time. Washing hands (this includes before and after petting your pet), disinfecting commonly used areas, and even bathing your pet a little more frequently are things to take into consideration. Experts are also suggesting the impossible – less snuggles and kisses from your furry friend, might be in order.
Sykes reiterates, "Until we can be sure of things, we suggest taking precautions, but again, there is currently no evidence that pets develop COVID-19".
I HAVE CORONAVIRUS! WHAT DOES THIS MEAN FOR MY PET?
Worse case scenario…you are experiencing symptoms or have tested positive for coronavirus. Now what?
In this case, the Centers for Disease Control and Prevention suggests that you limit your interactions with your pet (sad!), just as you would with people. If it's possible, have a housemate or other trustee care for your pet during this time.
If you must continue to be the sole carer for your pet during this time, practice all precautions. Wear a face mask and doubly wash your hands before and after care. This, unfortunately, is what the CDC suggests. 
Moral of this story, if you can't eliminate contact, decrease it as much as you can. Since times are a little uncertain, it's better to be safe than sorry.
PET PREPPING – SHOULD I INCLUDE MY PET IN MY EMERGENCY PLAN?
The answer to the question above is yes, yes, and YES! After all, your pets are a part of your family, are they not? You should absolutely have a plan for your pet if things go awry (even more so than they already have!).
Klein said the wiser should have an ample supply of foods and medicines. At least two weeks worth for each pet. This doesn't mean you need to clear out the pet aisle of your local grocer. TWO WEEKS supply, people!
Don't forget to have a supply of the lesser essentials such as, treats, poo bags, pee pads, litter, and most importantly, TOYS!
WHAT'S THE WORD ON WALKS?
I don't know about you, but since all of this started, I've seen A LOT of people in my neighborhood pick up jogging and walking as a way to pass the time. And these are GREAT activities for you and your pooches' mental (and physical!) well-being. 
If you aren't under a quarantine for traveling, experiencing symptoms, or producing a positive test result, absolutely take that walk with your dog. However, please adhere to social distancing rules. Don't walk in a group and give people (and other dogs!) space when passing by (6 ft people!). We know you want to "make friends with that cute dog" and "just give that little guy a friendly boop on the nose", but sadly, now isn't the time.
It's always a good idea to wash your hands upon returning home and making sure you're the only person handling your dog's walking gear.
If you are under strict quarantine and don't have a backyard. It may be time to pull out the pee pads (or fake grass or sod patches).
Ettel Edshteyn, a certified trainer at Karen Pryor Academy and owner of New York's Poodles to Pitbulls Clicker Training gave The New York Times some tips and tricks on how to train: make the situation normal for your dog. Grab the leash, the poo bags, maybe the treats and give him/her your "do you need to go potty" cue. Then introduce the inside alternative. 
Edshteyn says, "Walk your dog to the area you want them to go during a time when you think they need to potty".
Make sure to reward your dog with praise and/or treats if they "get the picture"! If your dog isn't getting it or refusing, just watch for signs of them needing to relieve themselves and try again later. Remember, training is a process.
I CAN'T SOCIALIZE….BUT CAN MY PET?
We're all bummed that WE can't meet up for drinks or party on the beach, but what does that mean for my dog?!
Unfortunately, for now, this means that pets should be putting the hold on puppy parties too. The point of social distancing is to refrain from all types of contact.
Again, better safe than sorry for you AND your beloved furry friends.
Check out these helpful links for MORE information from the experts!
World Health Organization FAQs
For the Best the Pet Lifestyle and Animal Welfare has to offer follow Wendy Diamond on Facebook, Twitter, Instagram and right here on AnimalFair.com!
Comments
comments