Most pooch parents want to know how long their furry friend will be around for them to love and cherish. Of course there are no guarantees in this world but there are certain breeds that live longer on average than others. The dog breeds that live the longest are those that are smaller in stature. This is a strange phenomenon that happens in a lot of species. There are contributory factors such as increased wear and tear on the body caused by extra weight and size, to think about. But a European study published by The American Naturalist found that the rapid aging of larger dogs was a huge contributor to their shorter lifespans.
When you think about it large breeds such as the Mastiff are huge from when they are pups; they zoom into adulthood and right through it. That's why the Mastiff is one of the shortest living breeds of dog, with an average life expectancy of seven years. We should point out that there are always exceptions to the rule, but we have put together a list of those canines that would normally be expected to live longest on average.
1. The Yorkshire Terrier

The Yorkshire terrier, or Yorkie, has a lifespan of 12-15 years. During their lives these diminutive dogs are great companions but you do need to be careful that they don't take over. They may be small but Yorkies do not let that get in their way; they care energetic and brave. They can also be very stubborn and they know what they want. This is where they can take over, if you let them, trust us they can definitely become the boss before you know it. Health wise Yorkies can be susceptible to herniated discs, and other spine problem, which can cause paralysis in their back legs. The most common treatment for these problems is surgery, to stabilize the area.
2. The Chihuahua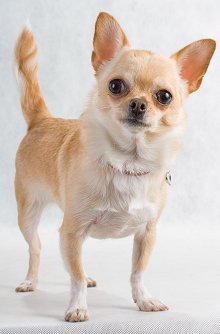 These little dogs come with a big personality. They love being around people and are very bubbly and alert. You may need to have patience when you're training these puppies but the love they give you in return makes it all worthwhile. Chihuahuas can have a tenancy to develop a problem called luxating patella which means that their kneecap can become displaced. If this happens, it can sometimes fix itself but you may find that your furry friend needs surgery to sort the problem out. Chihuahuas have a wide ranging average lifespan of 12-20 years.
3. The Lhasa Apso

Don't let them fool you, Lhasa Apsos are a very hardy and substantial dog. They are also slightly manipulative in getting what they want. Lhasa Apsos love to play but they also have an air of dignity about them. They're a fun pooch to have around the place, and they can be around for an average of 12-14 years. Lhasa Apsos can suffer from hereditary progressive retinal atrophy which gradually causes a deterioration in the condition of the retina. Dogs which are to be bred should be screened for the condition.
4. The Beagle

Beagles live for an average of 12-15 years. They are slightly bigger than some of the breeds we are featuring here, growing to just over one foot in height. Beagles are active companions who love to have fun. They are also hounds so they can be a little stubborn during training. Generally Beagles are a very healthy breed of dog, but they can have a tendency to suffer from cherry eye which happens when the tear gland pops from its normal position and resembles a cherry. If you have a beagle in your family, and this happens, you need to take a trip to the veterinarian so that the problem can be resolved with surgery.
5. The Maltese

There's no doubt about it the Maltese is a very grand looking dog, but they are actually quite sprightly and fun loving. They are very gentle puppies who will keep you good company throughout their average lifespan of 12-15 years. One problem you may encounter with your Maltese is licking. This may not seem like much of a concern but it can be. Maltese pooches are inclined to lick at any irritation, and this licking can become a habit. If this happens with your furry friend then you can obtain a preparation which will deter your dog from any future licking.
6. The Pomeranian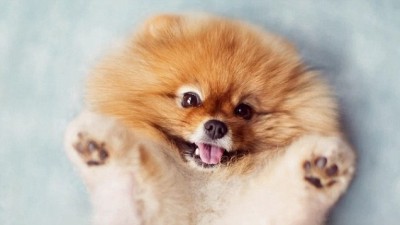 They're a feisty ball of fur that you will always be entertained by, and they are also very bold. Pomeranians don't always recognize the restrictions of their size and they sometimes take on other dogs who are ten times larger than them! If you have a Pomeranian in your life then you have to be prepared to encounter their huge personality on a daily basis, for an average of 12-16 years. Pomeranians can experience health issues such as ear infections and heart problems. Often these are associated with the time when your furry friend enters old age, at around the age of eight. Veterinary advice should be sought so that you can keep your feisty companion as happy and healthy as possible.
7. The Poodle

Toy and miniature poodles have an average lifespan of 12-15 years, whereas standard poodles have an average lifespan of 10-12 years; again smaller size generally equates to a longer life. Hopefully, if you have a poodle, they will live a happy and healthy life, but this particular breed can suffer from idiopathic epilepsy which is genetic and can lead to your canine pal suffering from fits. The good news is that the condition is mostly manageable so you need to seek veterinary advice if you believe your pet is a sufferer. One last thing, don't be fooled by the picture you have in your head of the poodle as a dog of leisure; these dogs were originally water retrievers and they were bred to work.
8. The Boston Terrier

This often slightly hyperactive breed of dog can try your patience at times; but any issues disappear immediately as soon as your furry fiend looks at you with those big round eyes. You have plenty of time to get accustomed to a Boston terrier's boisterous nature; their average lifespan is 11-15 years. These lively pooches can be susceptible to problems with those gorgeous eyes, such as juvenile cataracts and glaucoma, so you need to be aware and make sure they get veterinary care as soon as possible, should a problem develop.
9. The Miniature Schnauzer

These puppies are super cute with a mustachioed appearance that is sure to make you smile. Miniature Schnauzers are not prone to many illnesses; in general they are a normally healthy breed of dog. One thing you do need to look out for is the occurrence of juvenile renal disease JRD which can occur in this, as well as several other breeds. Unfortunately the prognosis for dogs with this condition is not good, but like we said most Miniature Schnauzers remain relatively healthy throughout their 12-14 year lifespan, allowing for the normal effects of aging of course.
10. The Pug

With their squishy faces and huge dark eyes, there's no doubt about it, pugs are incredibly cute. They are also very happy-go-lucky characters who love to play and can get bored easily. If you're a pug parent then hopefully your puppy will remain healthy. You do need to be aware that the shortness of their muzzle can make these adorable little canines prone to colds and allergies; and they don't cope well with extremes of temperature. In general a pug should make an ideal companion over its lifespan of 13 years.
We've taken you through a list of some of the longest lived dog breeds around. Of course there's a lot more to it then lifespan when you're choosing a companion. But at least you'll have an idea of how many years your pooch will be around. It's important to remember that, as with most things, there are no guarantees, so you should love your puppy each day and not take the future for granted.
For the Best that Pet Lifestyle and Animal Welfare has to offer follow Wendy  Diamond on Facebook, Twitter, and right here at AnimalFair.com!
Comments
comments