Dogs are abandoned in the streets every day and over 4 million animals are euthanized every year.  Thanks to famed photographer Richard Phibbs whose shot everyone from Meryl Streep, Lenny Kravitz, Hillary Clinton to Christian Louboutin decided to use his expertise and take action. In his new book, "Rescue Me"  homeless pups had the chance to be photographed.  One lucky pup was Lowell, pictured below. He was found in terrible condition by police on an extremely hot day in the middle of May . He was locked inside a plastic crate = starving, very dirty and completely malnourished.
Fortunately, Lowell was rescued by the Humane Society of New York where he was treated by an amazing team of veterinarians who surgically removed a bad eye. Thanks to Richard's efforts,  Lowell is 6 years old and living the life he deserves with a happy couple!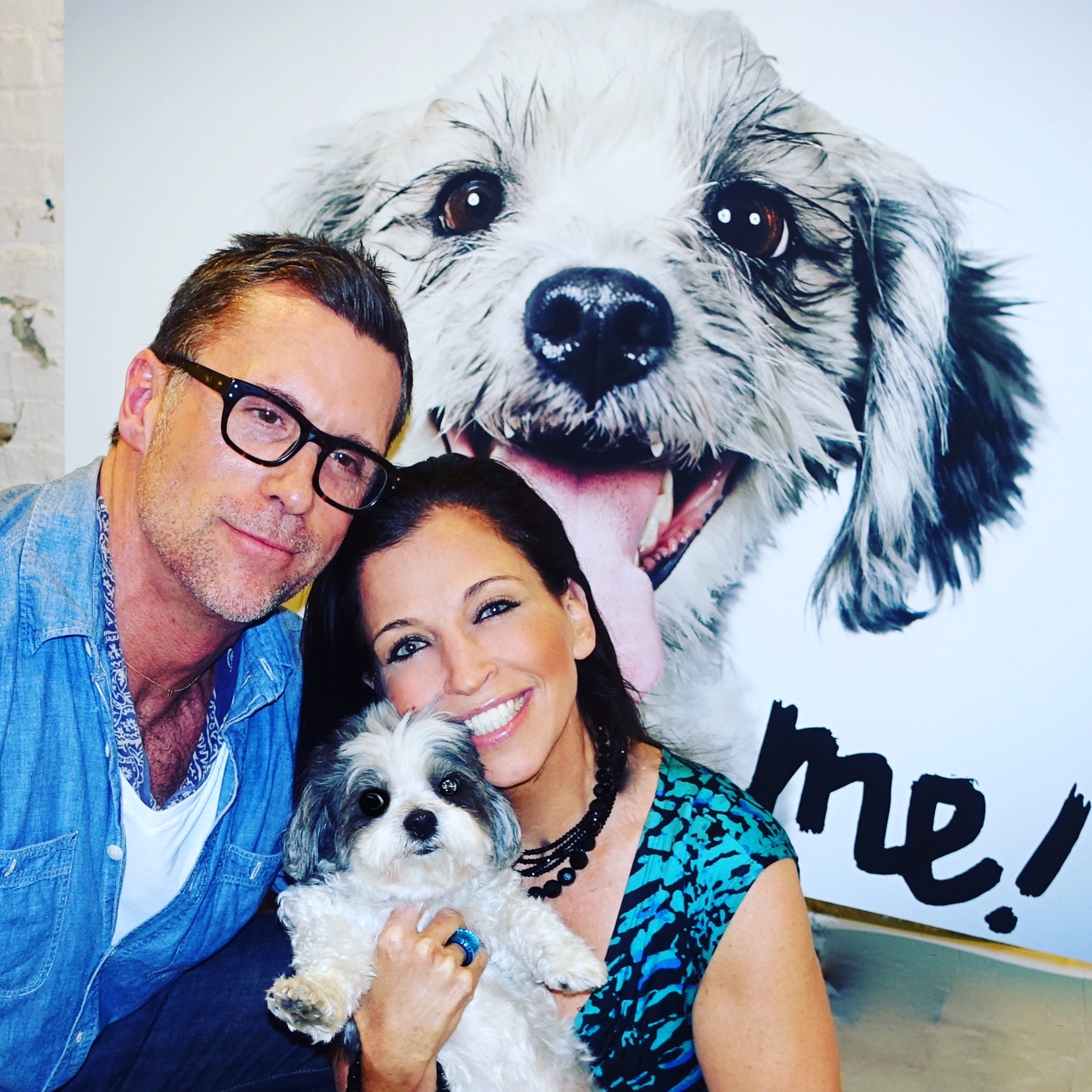 Richard Phibbs' portrait series "Rescue Me," was a labor of love and he for over four years has donated his services to benefit the  Humane Society of New York pups.  The beautiful book of puppy love is available HERE.  Journalist Richard Jonas pairs every single photograph with a tail about each dog's heart breaking journey from unfortunate conditions to puppy love in a wonderful home!
The Humane Society of New York is a non-kill shelter and low-cost animal clinic for dogs, cats and exotics by appointment established in 1904.  All dogs in the facility are micro-chipped and current on their vaccinations.  In 2012, the Humane Society of New York named The Lucky Diamond Critical Care Ward to support animals in dire need, providing pet parents and animals' affordable critical health care that they might not have received otherwise. Lucky Diamond, the rescued Maltese was the inspiration for Animal Fair Media, and passed away from canine cancer in 2012.
Perfect gift for any dog lover – Buy Rescue Me!
For the Best that Pet Lifestyle has to offer follow Wendy Diamond on Facebook, Twitter, Instagram, and right here at AnimalFair.com
Comments
comments