For 20 years, Patrick O'Connell and Reinhardt Lynch have been preparing and hosting five-star meals at the Inn at "Little" Washington in Virginia, an hour and a half southwest of Washington, D.C.. But while the Inn is world famous, O'Connell and Lynch and their talented staff pay just as much attention to what is served to the Inn's resident Dalmatians, Rose, and Desoto.
And there's good reason for that attention: eleven-year-old Desoto and 10-year-old Rose very much embody the eat-fabulously-but-have-fun-doing-it spirit of the Inn. Although the O'Connell-Lynch enterprise has won numerous food and lodging kudos, the Inn remains decidely unstuffy. A big reason for that is the presence of the dogs, both physically and on the Inn's merchandise.
Rose serves as the Inn's hostess and mascot. The pearl-clad canine diva greets diners several nights a week and has charmed more than one visitor with her low-key manner and grace. Desoto has a more exuberant nature but, as O'Connell maintains, "Both dogs give the Inn a sense of place."
And, often, patrons remember the dogs as much as they remember the Inn's cuisine. "People send letters and gifts to Rose and Desoto," says Lynch, almost wonderingly. "One couple came to the Inn dressed in Dalmatian clothes. Someone else sent Desoto a bow tie."
Surprisingly, the decision to acquire the dogs was almost an afterthought. "It all started with the floor," says Lynch. "The lobby of the Inn had a black-and-white spotted floor, so we started looking at Dalmatians."
O'Connell takes over: "Then the staff gave us Desoto. As a puppy he was wild and hard to handle. So we got Rose in hopes that she would help settle him down."
Today, Rose and Desoto's images are inextricably linked with that of the Inn. Their images stare out from post cards and cookie jars sold at the gift shop across the street. Among the other Dal merchandise at the shop are spotted neckties and ceramic bookends.
Although O'Connell wouldn't tell us everything the dogs eat, he did admit that they enjoy some special culinary creations. Here are two that you can share with your favorite Fido (or Fidette).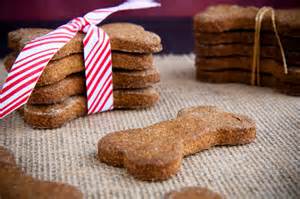 Rose and Desoto's
Dog Biscuits
2 1/2 cups of whole-wheat flour
1/2 cup of dry nonfat milk powder
1 tsp. of sugar
1 tsp. of salt
6 tsps. of margarine, room temperature
1 egg
1/2 cup of cold water
1. Preheat the oven to 350 degrees.
2. Combine all ingredients into the bowl of a mixer and knead for 3 minutes. Then dough out to 1/2-inch thickness and cut into desired shape with a cutter.
3. Place on a lightly greased pan and bake for 10 to 30 minutes, depending on the size of the biscuits.
Note: 3 tablespoons of liver powder, beef bouillon or chicken bouillon can be added for flavor. If using the bouillon, omit the teaspoon of salt from the recipe.
Granola
5 cups of rolled oats
1 1/2 cups of raw, unsalted cashews or cashew pieces
1 1/2 cups of untoasted, shredded coconut
1 cup of untoasted wheat germ
1 cup of sesame seeds
1 cup of soy flour
1 cup of slivered almonds
1 cup of safflower or other vegetable oil (not olive oil)
1 cup of honey
Non-stick cooking spray
1. Preheat oven to 325 degrees.
2. In large mixing bowl, combine all of the dry ingredients using a wooden spoon.
3. Add the vegetable oil and stir well.
4. Add the honey and stir to combine.
5. Spray several large baking pans or cookie sheets with non-stick spray and spread the granola evenly about 1 inch deep in the pans.
6. Bake, turning frequently, for approximately 25 minutes or until golden brown. If you prefer your granola in smaller pieces, it can be easily broken up while still warm.
7. Let cool to room temperature in a large tin or place in plastic bags. The granola will keep very well for several weeks or longer unrefrigerated.
Note: Rose and Desoto have some of this granola, along with plain yogurt, every night. More than one visitor to the Inn believes that this bedtime snack is the reason the dogs' coats are so soft and shiny. Human gourmands shouldn't feel slighted, though; the Inn serves this granola to its overnight human guests every morning.
– Susan McCullough
For the Best that Pet Lifestyle and Animal Welfare has to offer follow Wendy  Diamond on Facebook, Twitter, and right here at AnimalFair.com!
Comments
comments