The Explorer's Club based in NYC is an international professional society and non-profit dedicated to scientific research across the globe. The club, which began in 1904, serves as a meeting point for explorers and scientists dedicated to exploring, conserving, and learning about our planet. In 1904 the original members of the club came together at the request of explorer Henry Collins Walsh to create this organization and collaborate with explorers around the globe.
For the last century, its members have conducted expeditions through the oceans, across the earth, and even to the moon! It was members of the Explorer's Club who were the first to summit Mount Everest, the first to the North and South Pole, and first to the deepest point in the ocean!! Wow!
The club's distinguished members are divided into over thirty national and international chapters in places far and wide including Hong Kong, Australia, Great Britain, Norway, Southeast Asia, South America, and others across the United States as well. Each chapter around the world holds various lectures, exploration field trips, and seminars with some of the most world renowned explorers of their time.
Like all of us here at Animal Fair, the Explorer's Club values conservation and works to end the illegal hunting and poaching of our planet's most precious animals. In 2013, the club hosted a dinner with Dr. Luke Hunter who has dedicated his career to protecting endangered leopards in Africa.  The club also gives out annual distinguished Lowell Thomas awards to individuals who fight to protect our planet and its endangered species all over the world. Among the 2015 winners were Dr. Anne Savage, the Conservation Director for Disney's Animals, Science and Environment at Walt Disney Parks and Resorts, and Dr. George Van Nostrand Powell who has dedicated his life to conserving biodiversity around the world.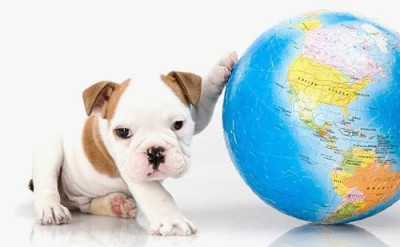 At the Explorer's Club in New York, visitors can see a wide array of historical artifacts from famous explorers such as Matthew Henson. There are also fascinating animal artifacts!! See below!
A female adolescent polar bear
4 tusks that all belonged to the same elephant with a rare and amazing genetic mutation 
and even a stuffed whale penis that is certainly an eye-opener!
To learn more about the Explorer's Club or plan a visit, click here.
For the Best that Pet Lifestyle has to offer follow Wendy Diamond on Facebook, Twitter, Instagram, and right here at AnimalFair.com!
Comments
comments