They say that "Dogs are a mans best friend" due to the unconditional love that they give us and loyalty built upon friendship. With the countless hours that you and your best friend spend together from playing, eating, or even sleeping, it is assumed that you and your furry companion have a lot more in common then you would think.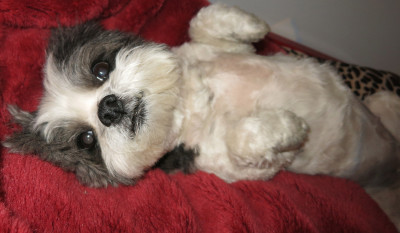 When you go to lay your head down at night with your dog curled up at the foot of your bed, do you ever wonder about their sleeping style? Do dogs dream just like humans do? I've been known to talk in my sleep or toss and turn a couple of times during the night; is that quiver, growl, or leg twitch coming from your dog sleep related as well?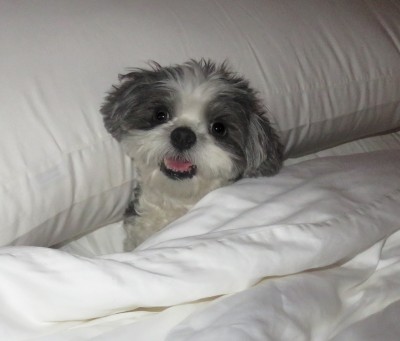 After analyzing a variety of scientific evidence, there is research that supports that dogs do in fact dream just as their owners do, and about similar topics. Humans are usually effected by what goes on in our daily lives whether it is school, work, or our social activities. Dogs are also effected by these things but rather with the games they played with you outside or that delicious treat they ate earlier in the day.
While a day in the life of your dog seems fairly simple, their dreaming minds can be very complex. Dogs go through three sleep stages: Non-rapid eye movement (NREM), Rapid eye movement (REM), and Short-wave sleep (SWS). It is theorized that during a dogs REM sleep (like humans) is when most dream action occurs. Although, depending on the the dog's size and age, the duration and/or frequency of the dream may vary, correlating the growth of your dog's brain to their dreaming patterns.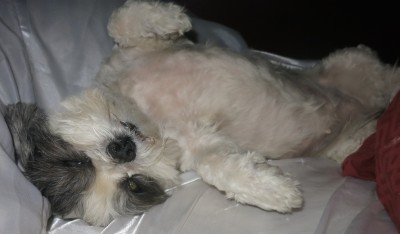 For the Best that Pet Lifestyle has to offer follow Wendy Diamond on Facebook, Twitter, Instagram and right here at AnimalFair.com!
Comments
comments