Once you're done reading this, go give your pet a big hug. Why? Because it's National Pet Day! All animal lovers, whether you have a pet or not, can take part in this day and make your furry amigos feel special!
With all the joy and love our pets bring into our lives, it's no wonder they have their very own howl-iday! April 11th is designated as the day to celebrate all pets around the world, but let's be honest, we should celebrate our best buds every day! National Pet Day was started as a way to raise awareness for homeless animals.
Pets with homes and great forever-parents get love all year round, so why not take this day to focus on the furballs that need a little extra loving? There are lots of pets at a shelter near you that still haven't found their lifelong companion, and today is the perfect day to take initiative and change a pet's life!
So how exactly can you celebrate today? Well there are tons of options!
Be an extra loving pet parent to your little ones today
Adopt a shelter animal (don't buy them!) and give them a new home. But if you can't adopt….
Foster a shelter pet! You get all the joy of having a buddy until they find a home
Volunteer your time at a shelter – even an hour of playing with pets is likely to make their day a doggone good one!
Donate to your local Humane Society or favorite animal rescue shelter
Donate any unopened food, cleaning, or pet supplies as an alternative to money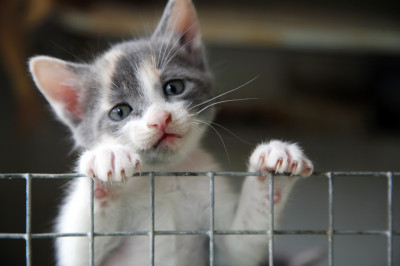 As much as new toys and stylish collars are nice, what pets want the most is a friend. Make sure you show love and care for all your household pals! A tennis ball is no good without a human friend to share it with.
If we all do our part, we can make sure more and more pets find their loving forever-home. Are you ready for a new best friend?
For the Best that Pet Lifestyle and Animal Welfare has to offer follow Wendy Diamond on Facebook, Twitter, and right here at AnimalFair.com!
Comments
comments