Our hopes and prayers go to all the people and animals affected by the massive 7.8 magnitude earthquake that rocked Nepal this Saturday, 50 miles from the city of Kathmandu. The earthquake was felt in Pakistan, India, Tibet, Bangladesh, and sparked an avalanche on Mount Everest.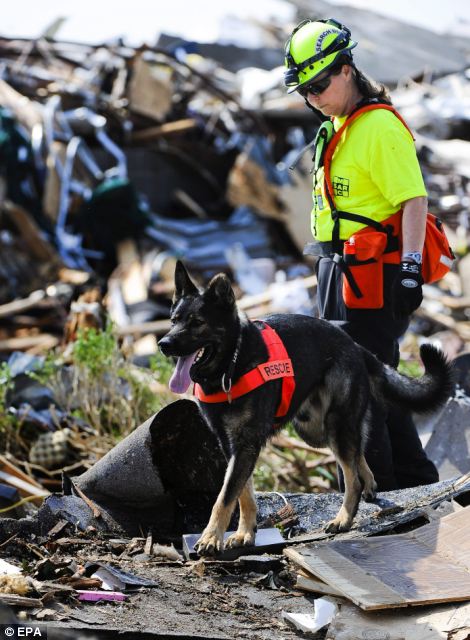 Please read the following tips on how to protect your animals before, during, and after an earthquake.
With the earth being so volatile these days, people need to prepare and ensure safety for their families and pets. Tornadoes, wildfires, earthquakes and other natural disasters are a part of life that none of us can prevent or control – Mother Nature has a mind of her own! But, what we can control is how prepared we are when a natural disaster does hit – here are important tips to help pet parents protect their pets!
1. It's very important for your pet to always wear their collar with proper identification. This is similar to a human always having their driver's license with them. Pet parents can also have a tiny painless microchip implanted in their pet to help locate them in case they are separated. These precautions can ensure a happy reunion if you are separated from your furry friend!
2. If a disaster leaves you and your pet trapped indoors, always make sure there is a designated emergency room with your pet's favorite supplies, plus an easily accessible pet safety kit. Pet food and lots of bottled water are the most important; remember running water may not work in your home or wherever you are staying.
3. You may not be able to get in touch with your doggie-doctor, so if your pet takes any medication, make sure you have enough to last at least a week in the pet safety kit, check the expiration date to make all medications are updated every few months.
4. If you must leave your home, it's helpful to have a pet carrier available, but make sure it is one that your dog or cat is used to and will enter voluntarily. To ensure that your pet does not make a break for it, use a carrier that can be secured and is inescapable.
5. Bring some of your pet's favorite belongings, such as blankets, toys and treats. Chances are, your pet will be frightened or confused, so it is a good idea to bring familiar things that will keep your pet at ease.
6. Always have a pet "uncle" or "aunt" that you can leave your pet with in case of an emergency. It should be someone with whom you and your pet are close to and trust.
7. Practice makes perfect. Having a well thought out disaster escape plan can save your life and your pet's life. Every once in a while, try some evacuation rehearsal drills with your family and pets. This can help make an evacuation much more organized and calm for everyone involved.
8. In any emergency situation, people, as well as pets, will be frightened. Comfort your pet by remaining calm and speaking in a reassuring and soothing tone. Also pay attention to body language such as shaking and clinginess; give your pet some extra loving care – might calm your pet and you!
Peace and a quick recovery to all countries feeling the aftermath of today's earthquake.
A few organizations have come to Nepal's rescue including Global Giving, collecting money to help first responders meet survivors' immediate needs for food, fuel, clean water, hygiene products, and shelter; and Save the Children, who set up a Nepal fund to protect vulnerable children and provide desperately needed relief to families. Ten percent of the funds collected will go to prepare for the next disaster.
Your help is gravely needed. It is our duty to provide critical assistance to the people and animals who need it most. Anything helps!
If you would like to help with GlobalGiving, click to donate HERE!
If you would like to help with Save the Children, click to donate HERE!
For the Best that Pet Lifestyle and Animal Welfare has to offer follow Wendy and Lucky Diamond on Facebook, Twitter, and right here at AnimalFair.com!
Comments
comments