1. A PLAN
Depending on where you and your pet pal are traveling from, the requirements for entrance into the UK vary! For pet parents traveling from the EU or Listed/Approved Countries, the travel process is a little easier. For pet parents traveling to the UK from unlisted countries, the process is a bit different. Once you know where you will be traveling from, whether it be home or elsewhere, the official GOV.UK page will provide you with a plan of action!
2. Puppy Paws-port
If you're traveling to the UK from the United States or another country outside of the European Union, you'll need proper puppy papers! If you do not have an EU Pet Passport, you'll need a couple of other forms of dog-umentation instead:
A Third-Country Official Veterinary Certificate
A declaration proving that you aren't going to sell or transfer ownership of your furry friend
3. Microchip/Tattoo
Before em-bark-ing on your dream vacation, make sure your pup is microchipped! A microchip can ONLY be inserted by a vet, a vet nurse, student vet, someone trained in microchipping pets for travel before December 29th, 2014, or someone who has been assessed on an approved training course. Make sure your vet can read the microchip and that there is no intermittent failure! If your pup is not microchipped, it is possible to be able to travel with your pup if they were tattoed with an identification number on or before July 3rd, 2011!
4. Shots, shots, shots, shots, shots, SHOTS: EVERYPAWWWDY
Your pup must be vaccinated for rabies at LEAST 21 days before travel. Anything sooner will not earn your dog a spot on the plane, because most vaccines do not fully protect against rabies before that specific time period has ended!
5. Tapeworm Treatment
Every time you enter the UK, your dog will have to have been treated for tapeworm. Ask your vet about tapeworm and other parasites that your pup could encounter while traveling, and make sure your pooch is protected!
6. A Travel Buddy
Your pup must travel either with you or within 5 days of you! If you are not able to accompany your dog, someone else you trust (and have authorized in writing) can accompany them, so prepare for takeoff or find someone you trust to jet set with your pet!
7. A Tight-Knit Crew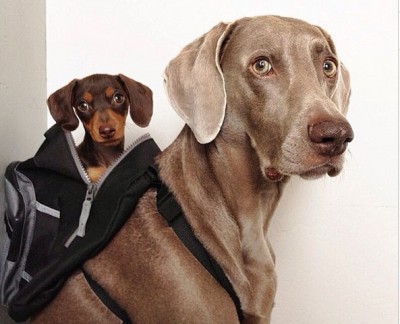 Here's one that might rub some of our crazy canine collectors the wrong way: unless you are training for or attending an official competition or sporting event, you are not allowed to travel with 5 or more furry friends. If you simply can't bear to travel without every last member of your furry family, there are other rules for you to follow that you can find here!
8. No Banned Breeds!
Unfortunately, in order to bring your beloved pup into the UK, you must first make sure they aren't one of the breeds the UK has banned from entering:
Pit Bull Terrier
Japanese Tosa
Dogo Argentino/Argentine Mastiff
Fila Brasileiro/Brazillian Mastiff
Though some of these breeds have had "aggressive" traits bred out, some are so innately protective of their owners (and thus a bit distrustful toward strangers) that they have been deemed dangerous in the United Kingdom.
9. A Comfy Carrier for Your Canine
If your voyage to the UK will involve an international flight, a soft, plush carrier won't be up to sniff– I mean snuff! For pups whose plane ride will be in the cargo hold, you'll need to purchase a hard-walled canine carrier with proper ventilation and enough room for your pup to stand, turn around, and lie down comfortably. If your carrier fails to meet any of these guidelines, your airline might refuse your pup passage on the plane!
10. A Test Run
Now, we're not saying you need to acquire a practice plane to help lessen your pet's stress on the travel day, but we do recommend getting your pup used to the carrier that it'll be traveling in. Pop your pup in their carrier and take them on trips around the neighborhood whenever possible, and even reward them for their patience in their portable pad.
With these 10 necessities, you should be all set for a beautiful British vacation with your best buddy. Cheerio! 
For a full list of do's, don't's, and guidelines, click here.
For the Best that Pet Lifestyle and Animal Welfare has to offer follow Wendy Diamond on Facebook, Twitter, and right here at AnimalFair.com!
Comments
comments