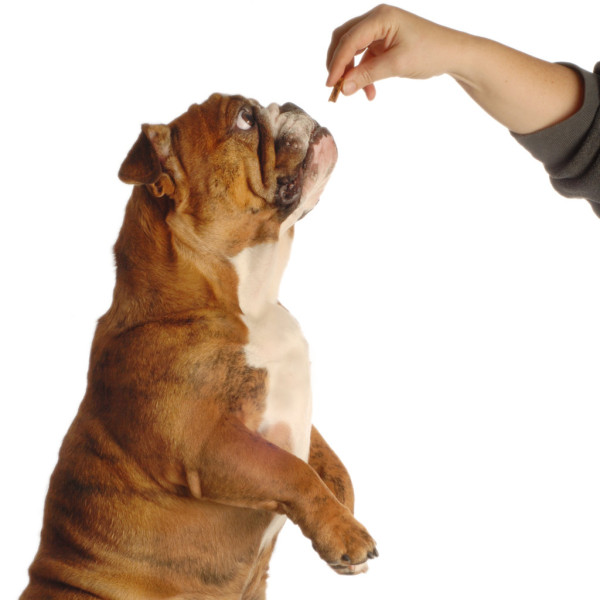 A good way to tell if your dog is healthy is to check their appetite. While seeing your pet gobble up an entire meal is generally a good thing, it becomes a problem when it starts to gain too much weight within a short time.
Much like humans, dogs need to maintain a healthy body-mass index. Overeating brings numerous health risks including heart disease and reduced physical activity resulting from joint problems. If you notice that your dog is gaining weight, you should take action before it gets worse. Here's a guide to help you manage your dog's weight and lead them towards a healthier and more active lifestyle.
Visit the vet for a check-up
Before you try anything that can help your dog lose weight, it needs to undergo a checkup. Your vet should help you determine whether your dog is too heavy for its age and size. Using a BMI as your reference, you can decide how you are going to alter your dog's diet and learn what other measures you can take to keep its weight within a healthy BMI range.
Keep them moving
Not only does it keep the blood pumping, but regular exercise can do wonders in helping your dog lose weight. There are numerous fun activities you can do with your dog that can help them become more active. Aside from playing catch, you can also go swimming with your dog or take them on a stroll at a nearby park. It also helps to set up an indoor fitness center for your pet in case it rains or snows outside. You can look for a treadmill designed for your canine companion or build a mini obstacle course complete with its favorite toys. That way, they can stay active and become less prone to boredom while inside.
Tweak their diet
Oftentimes, the hardest challenge of getting your dog to lose weight involves controlling their eating habits. The food they love may contain significant amounts of calories and they may not get used to healthier meals. Your best bet is to choose a dog food for weight loss that suits their taste and satiates their hunger up until their next meal. In particular, look for dog food that offers an optimal fat-to-protein ratio. You should also opt for a product consisting of vitamins and minerals that boost nutrient absorption.
Never yield to puppy-dog eyes
Giving doggie treats is encouraged when you are training your dog, but there needs to be a limit to how many you're giving. At the same time, you shouldn't always give your dog a treat whenever they beg for one. You need to keep your dog's cravings under control, so come up with a strict meal schedule and limit the number of times you give them treats.
Check for underlying issues
Sometimes, problems with overeating and obesity are linked to underlying conditions that are altering your dog's eating habits. For one, your dog may have hormonal imbalances or it may be prone to stress which often triggers binge eating impulses. To be sure, have your dog checked by a professional and see if there are conditions you should deal with immediately.
When it comes to food, you need to monitor how much your dog consumes and follow the right steps to keep it in perfect shape. Keep these tips in mind and help your dog lead a healthier lifestyle.
Comments
comments