Dog parenting is possibly one of the most rewarding responsibilities one can experience during a lifetime. Many compare the unconditional love of a dog to that of a (human) friend or family member. This is just one of many reasons we should consider ourselves dog PARENTS and not OWNERS. These animals give just as much as they get. Unfortunately, dogs are categorized as "chattel", or a tangible asset, in the eyes of the law. If you're not already convinced that our furry friends deserve a better title, we are here to give you five reasons why dogs should be considered family and not property.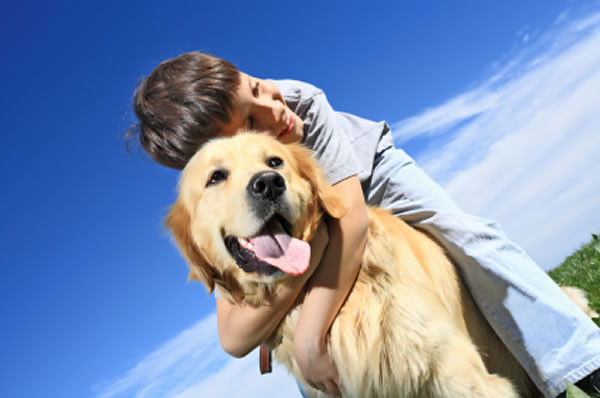 First off, there is an actual chemical reaction in our brains that is associated with interactions with dogs. Studies have been completed showing that interactions with one's dog can increase levels of oxytocin in the brain. Oxytocin can increase feelings of relaxation and is typically released during social bonding. in 2015, the Science journal published a study reporting that even just looking into your dogs eyes can trigger the same hormonal response as bonding with a human infant.
Our dogs also encourage us to get outside and participate in some form of physical activity. The Journal of Physical Activity and Health published a study that found that dog parents are more likely to reach their fitness goals than people without a canine companion. A study by the University of Missouri also shows that walking with a canine companion leads to more of an increase in walking speed and distance as opposed to a human companion.
A study done by the University of Liverpool also showed that, not only did people with dogs complete about 200 more minutes of leisurely walking than non-dog parents, they also spent more time participating in exercise WITHOUT their dog (i.e going to the gym, cycling, jogging), making a direct link between having a dog and living a more active lifestyle apparent.
Dogs naturally have a strong pack drive. In the wild, canines travel with and protect one another. This natural pack association is the reason dogs are so loyal and willing to protect their human family.
Alexandra Bassett, a lead dog trainer and behaviorist at Dog Savvy Los Angeles, says, "All dogs have a mating drive and den instincts; it's part of what's called their "pack drive".
This pack drive even extends to new members of the family (i.e babies!) because of the social bonding and dogs' recognition of vulnerability in the small child.
With approximately 500,000 registered service dogs just in the United States alone, it's no secret that a lot of people rely on their canine companions in times of distress. A service dog is defined as one who is "trained to do work or perform tasks for people with disabilities". Service dogs assist their human companions in a variety of disabilities such as, blindness, epilepsy, and so much more. The ability to have a service dog has opened many doors for people who might have experienced nothing but barriers before.
Kristin Fleschner, a 33 year old Harvard law student, documents her experience adjusting to living life blind and how her service dog has helped her along the way in her video "Blind Ambition".
Last, but not least, your canine companion is likely qualified to serve as an emotional support animal. ESAs differ from service dogs in that they are not trained to do specific tasks, they are there to provide support and comfort. People who experience depression, anxiety, and PTSD may reap the benefits offered by having an emotional support companion.
These are just a few ways that your canine companion can add longevity, quality, and happiness to your life and why we like to think of our dogs as family and not property.
For the Best that Pet Lifestyle and Animal Welfare has to offer follow Wendy Diamond on Facebook, Twitter, and right here at AnimalFair.com!
Comments
comments