Summer is finally here and summer will be following shortly, and you are probably planning a nice little trip. The question now is: where do you want to travel, and where can you travel with your pet! Think no more. Boston is probably one of the most pet-friendly cities in the country. No matter where you want to stay in the city, you'll always find a pet-friendly accommodation. But you don't only want pet-friendly. Nowadays pets are considered part of the family, and you want them to be treated as such when you travel! We have listed for you the best pet-friendly hotels, restaurants pet stores and tourist attractions in Boston!
Hotels
When it comes to dog-friendly hotels, Boston and its area offer a very large choice. More than 30 hotels allows guest to bring their pet, but some offer more services than others! Here is a list of the top 5 pet-friendly hotels in Boston.
The Revere Hotel Boston Common is probably the best place to stay with your beloved pet when in Boston. Located near Boston Common, a gorgeous dog-friendly park, this hotel warmly welcomes any number of pets without size or weight restrictions and for no extra charge. Pet-friendly rooms are located on the 9th floor and include two bowls, and a dog bed also offers specialty Skoah brand K9 Shampu & Konditioner, two luxurious bath products in case your pooch needs a bath after frolicking in the city. The Revere Hotel Boston Common has also partnered with a local dog boutique, Polka Dog Bakery, to offer some of their tasty treats and pet accessories for their four-legged guests. Dog walking maps are available and pet-sitting and onsite vet visits can be arranged if needed. 200 Stuart St., Boston.
Another exceptionally pet-friendly hotel, the Liberty will make your pup feel like a star! Their Paw Print Package includes overnight luxury accommodation, a welcome gift for your dog, a pet bed and bowls placed in your room, and even a complimentary Professional Pet Portrait Sitting with an Award Winning Photographer Sandy Mallalieu from Muddy Paw Studio! (48 hour notices is required, and please give the name and type of dog when making a reservation). Plus, the hotel is perfectly located in Boston, near Charles St and the Esplanade, and offers great walking routes for your energetic dogs! 215 Charles St., Boston.
This hotel is another one which is sure to please pet parents with their V.I.Pets program, including three types of dog or cat food, bowls and beds, and walking services. There is also access to grooming and spa treatments for the most pampered pups and the hotel's exceptional restaurant, Brasserie JO offers a dog-friendly patio. Also provided is a map showing dog-friendly parks, restaurants, and other places of interest. 120 Huntington Avenue, Boston.
With an unbeatable location, The Nine Zero Hotel welcomes any number of pets without size or weight restrictions, and for no extra charge. The hotel offers regular pet packages as well as daily walking and sitting services. You can even help your pets announce themselves with Nine Zero's pet registration form. 90 Tremont St., Boston.
The Fairmont Colpey Plaza welcomes pets of shapes and sizes but if, for any reason, you couldn't travel with your furry friend, you can still get some puppy love from their Canine Ambassador, Catie Copley. This unique program provides the affection and services of an 8 year old black lab who was originally trained to be a guide dog. As canine ambassador, Catie's job is to greet guests and to accompany them on walks throughout the city. She also visits on demand during meeting breaks and has participated in several neighborhood and charitable events. You can find Catie near the St. James entrance where she relaxes between walks in her cozy bed. The hotel concierge keeps an appointment book where guest can schedule walks or runs with her. When you take Catie around the city, you receive a walk pack that includes a booklet highlighting Catie's favorite Boston walks, as well as the commands that she knows and a biscuit for a walk well done. The famous dog even has her own business cards and e-mail address: you can write to Catie at catie.copley@fairmont.com. 138 St. James Avenue, Boston.
Onyx Hotel accepts any number and all sorts of pets! They also offer tailored accommodations, including clean up bags, dog cookies, dog walking, and dog sitting. Their pampered pet package also includes a dog bed or cat scratching post, gourmet dog treats from Polka Dog Bakery, and one item off their Pampered Pet menu. 155 Portland Street, Boston
The XV Beacon is happy to welcome any sort of well behaved dog, with a plush bed, healthy biscuits, and water service. They also provide pet parents with a list of dog parks, trails, and pet friendly stores. 155 Portland Street, Boston
Dog-friendly restaurants
What about dog-friendly restaurant ? This term is a bit tricky since federal and states health codes restrict pets from "the premises of a food establishment." However, many dog owners have discovered a loophole called 'the outer edge of the patio.' Be careful for you may not know that an enclosed patio area is considered to be inside as well. If there is a fence around the patio you should have your dog outside the fence, which is a common sight in Boston. If the patio is sunken below street level, your dog will need to stay at street level, often tied to a parking meter, which is obviously not a good option. Here is a list of alleged dog-friendly restaurant and bars in Boston and its surroundings.
Toro: this restaurant serves up some of the best tapas in the city, for you and your furry friend. 1704 Washington Street,
Boston.
Cambridge Brewing Company: The perfect spot for beer afficionados! But remember, no alcohol for your pooch! 1 Kendall Sq, Bldg 100, Cambridge.
The Globe Bar & Café: Situated on Boylston Street in the heart of Boston's Back Bay, the Globe's patio is perfect for people (and dog) watching. The staff there considers dog owners a vital part of their business, and thus treats dogs like they're customers. 555 Boylston Street, Boston.
The Liberty Hotel's "Yappier Hour": the honorable mention of this list goes to the Liberty Hotel. Every Wednesday, from 5:30 pm to 8 pm, the hotel opens its courtyard to dogs of all sizes, and serves up a menu that includes puptails and muttinis alongside its extensive list of people drinks. 215 Charles Street, Boston.
Other alleged dog friendly restaurants, all located on Tremont St, are: Pops Restaurant, Stephie's and Hammersley's.
What can I do in Boston with my dog?
When exploring the city, there are plenty of locations where you can take your beloved pet with you. A good point for Boston, the subway allows both small and large dogs, leashed and under control.
The Freedom Trail: In the 1950's concerned Bostonians were determined to preserve the story of the American Revolution as it began in Boston through preservation of 16 historically significant sites. These 16 sites are located along a unique 2.5 mile urban walking trail, marked with a bricked or painted red line. Apart from some buildings that you might want to visit, you can take your dog with you for a fantastic walk around the city!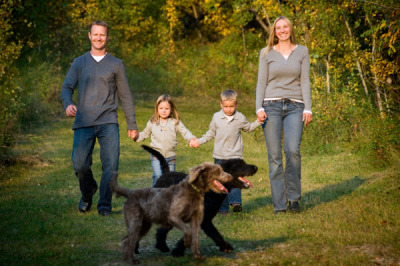 The Bay State Ferry Cruise: these cruises take you to Provincetown on Cape Code and allow people to take their pets with them. They just have to be leashed and cleaned up after.
The Black Heritage Trail: This walking tour examines the heritage and culture of Boston's 19th century African American community. Well behaved dogs are welcome on the guided tours and must be under their parent's control, leashed, and obviously cleaned up after.
Harvard University Campus: Rich in its history, this beautiful campus will allow guests to bring their pooch to enjoy the trees, wide sweeping lawns, and even the occasional special events.
City Water Taxi's Island Romp for Dogs: Join these Saturday canine tours to the Boston Harbor Islands that takes you on an approximately 25 minute cruise out to the island. You can spend a few hours romping around with your dog on the island and then return on the boat.
Parks: Many Boston parks are pet friendly (more than 10) and some even allow off-leash hours.
– Boston Common: Well-behaved dogs under solid verbal control are allowed off-leash in the Boston Common between the hours of 6 am to 9 am and 4 pm – 8 pm.
– Peters Park Dog Run: This off-leash dog park is located in South Boston on East Berkeley Street between Shawmut and Washington Streets.
– Danehy Park: This park is a 50 acre recreational facility that was built on a former city landfill. There is a unfenced leash free area located with this park. The park is located in North Cambridge, on Sherman Street, adjacent to Garden and New Streets.
– Fort Washington Park: this park offers an off-leash dog run for dogs under voice control. Located on Waverly Street, in Cambridge.
Shopping: Urban Outfitters, Orvis Company Store and Anthopologie are dog-friendly stores.
Pet stores: Boston offers a few nice pet stores and even a bakery specialized in doggy treats!
– Cause to paws: You'll have "Cause to Paws" at this fun pet boutique. Bring in your dog to pick out their favorite items. 1386A Beacon Street, Brookline.
– Crate and Barrel: This store offers fine products from around the world for in and around the home that include items for outdoor living, indoor furnishings and decorating, dining and entertaining, kitchen and food service, and gourmet food and beverages. They also have accessories for pets. 777 Boylston Street, Boston
– The Polka Dog Bakery: Polka Dog Bakery is a tribute to Pearl, a stray found in Puerto Rico. Pearl had only one eye, which gave her the funny habit of dancing her head from side to side whenever she stopped to say hello. She did a little sort of polka to everyone she met. This is how she became the Polka Dog! Trying to compensate for a ruff start in life, her new family took to baking her gourmet treats using the finest ingredients, mixing and matching different recipes. And the polka dog bakery was born. All their delicacies are hand-made. The Polka Dog Bakery has a partnership with the Revere Hotel and offers delicious treats to traveling pets! 256 Shawmut Ave, Boston
– PetCo: 119 First St., Cambridge.
For the Best that Pet Lifestyle has to offer follow Wendy Diamond on Facebook, Twitter, and right here at AnimalFair.com!
Comments
comments