Dogs are a big responsibility. They need attention, exercise, a nutritious diet, a safe home and lots of love. The age, breed, past experiences, and personality of pups makes each one special and unique. Dogs are a lot like children in this way, and most dog lovers love their fur babies just as much as they would a human child.
We don't own our dogs. We love and care for them as parents do. For these reasons, Animal Fair Founder and CEO Wendy Diamond is on a mission to change the way we think about our relationship with our pets and phase out "pet owner" in favor of "pet parent". This simple term change can make a big difference in how the world views our vulnerable, wonderful, sweet pets and the lengths pet parents will go to protect them. What do you think of making this switch? Let us know in the comments!
Read on to learn 4 tips to be the best dog parent you can be.
As a pet parent, you are responsible for the healthy and safety of your dog. That's a big job, so there are some things you can and should do to be the best pet parent possible.
1. Know your dog's breed characteristics and unique needs
Some dogs like water. Some don't. Some dogs need a lot of exercise to be happy and others are content to lay around or snuggle up next to you for most of the day. It is important to research and learn about your dog's breed to understand their likes, dislikes and temperament. It is also important to know if there are safety precautions you should take with your dog because of their breed characteristics. You can never know too much about your fur baby.
2. Take care of your dog's physical health
Your dog doesn't understand the health benefits of exercise, or the dangers of eating junk food. He can't comprehend why he feels lethargic if he's out of shape. It's up to you to make sure that your dog gets plenty of exercise, eats nutritious foods and has regular check-ups with a veterinarian. Paying attention to your pup's physical health is so important for his daily quality of life and it may give you more time with him in the long run.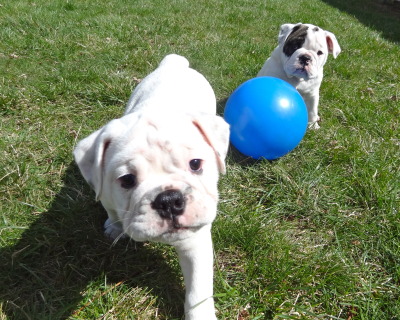 3. Train your dog with good habits
Just like kids, dogs thrive on routines. They need structure and a strong parent figure to look to for guidance and reassurance. This is why it is important to set boundaries for your pup with training and positive reinforcement. There are hundreds of resources available to help you teach your dog the good habits that will be with her her whole life and it's never too late (or too early) to start.
4. Love your dog unconditionally
What makes you a great pet parent is the love you have for your dog. You shower your good boy or girl with their favorite toys and treats, let them sprint after tennis balls in the park, and snuggle up on the couch at the end of the night. These are the moments that form the loyal bond between your dog and you. Now that's good pet parenting. 
Will you commit to dropping the outdated "pet owner" moniker and start calling yourself what you really are, a pet parent?
For the Best that Pet Lifestyle has to offer follow Wendy Diamond on Facebook, Twitter, Instagram, and right here at AnimalFair.com!
Comments
comments