On April 22nd the world will celebrate Earth Day!  Wendy and Baby Hope wish you a worldly Earth Day! The flowers are blooming and the pups are barking because it's summer again! With spring fever floating around  it's the perfect time to create awareness for preserving the earth and being a paw-sitive influence. It's important for pet parents to be eco-friendly, and what better day to learn than on Earth Day? Here are purr-fect tips for making your home pet-friendly AND eco-friendly.
1.      Earth Day is here! Want a cleaner house without the toxic chemicals? Use environmentally friendly cleaning products without harsh chemicals. With cleaning products that are non-toxic and phosphate-free you can stop worrying about your furry friend being too nosy!
2.      Being an eco-friendly pet parent should be fun. You'll be an instant hit with your pets with hemp toys, or toys made from other eco-friendly materials. These toys are safe, natural vegetable dyes and non-toxic! You'll be barking up the right alley with these toys?
3.      What are all the pets and pet parents barking about? Their new amazing bamboo pet bowls! Eco-friendly, dishwasher safe, and microwave safe, and will look great with your décor. You won't find a better, greener pet bowl out there.
4.      With these tips you'll have a green house in no time. If your dog has other ideas of being green (like rolling in the grass!) then use eco-friendly, non-toxic and all-natural dog shampoo! Your pooch will look like the top dog in no time!
5.      Looking for an eco-friendly dog food that your picky pup will just love? There are many dog foods that are made from natural foods, like gently dehydrated pet foods that are 100% human grade! No preservatives, added sugar, or added salt. With ingredients like cage-free turkey, free-range chicken, and hormone-free beef to choose from, your pup will be begging for more "green" food in no time.
6.      With so much to bark about, your pet will be ready for a nap. Give your pooch or kitty a bed made from sustainable material. These green dog and cat beds that are so comfortable your pet won't even know its 100% recyclable material!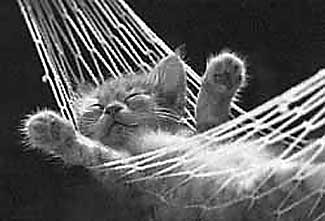 7.      Celebrating Earth Day with your cat can be easy, try new eco-friendly cat litter! Don't worry, the litter is good for the earth, but it's not actually green colored, but it will be purr-fect for making your home nice and spring fresh!
8.      An eco-friendly and pet-friendly home? You have it in the bag – the doggy bag. Biodegradable waste bags are great for walks and clean-up duty. Now you can go for your Earth Day walk and be one step closer to a greener, cleaner planet.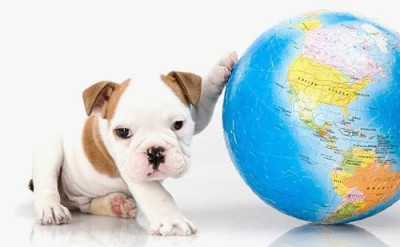 For more information on Earth Day visit:  www.earthday.org
For the Best that Pet Lifestyle has to offer follow Wendy and Lucky Diamond on Facebook, Twitter, and right here at AnimalFair.com!
Comments
comments