The Helen Woodward Animal Center and SeaWorld (sponsored by Blue Buffalo, Naturally Fresh, Miramar Kitchen &, Bath and Save This life) is inviting all San Diego animal-lovers and people who care deeply about animals welfare to participate locally at a very special Remember Me Thursday candle-lighting event at Balboa Park, California on 6th Avenue (between El Pardo & Juniper: near Nate's Point ) on Thursday, September 26th, from 5:45-7:00 P/P! And also the PETCO Padres Game at 12:40 P/P!
Remember Me Thursday focuses on bringing attention to the plight of shelter animals with a goal of ending unnecessary euthanasia, and has been supported in 180 countries with hundreds of thousands of individuals, more than 700 separate animal welfare organizations around the globe holding candle-lighting ceremonies of their own, spreading the message on social media, or lighting a virtual candle!
Join the animal empowering Remember Me Thursday social media campaign with a show of support for homeless animals on this important day posting and spreading the word via social media! The enormous celebrity support resulted with Remember Me Thursday trending each year on both Facebook and Twitter, blowing up with over 1 billion social media impressions. Let's top that number this year with a howling increase of impressions! Woof – woof, our furry friends are depending on us – post!
Celebrities Include:
Bethany Frankel – 2019 Official Spokesperson
"Many pets are waiting to be adopted in shelters. On this Remember Me Thursday®, please join!"
Dianne Keaton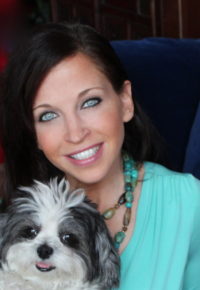 Wendy Diamond & Baby Hope – Animal Fair Media Founder
And Many Other Celebrities Rolled Over For Remember Me Thursday Check Out This List: Remember Me Luminaries
The Free Remember Me Thursday Dog-friendly Event Features:
Live acoustic music by Marcella
Kid's coloring and crafts to commemorate the day
Pet-focused vendors
Complimentary food from Panini Kabob Grill
Giveaways from Blue Buffalo and Naturally Fresh Cat LitterFREE Remember Me Thursday® T-shirts with a donation of dog or cat food (10 lb. bag or 6 cans) for our AniMeals program.
SeaWorld Rescue Team Greeter – Rescue Sloth Tess.
Helen Woodward rescue goat and animal ambassador, Millie. An opportunity to write a special message on the 2019 Remember Me Thursday® Banner
A Special Candle Lighting Ceremony at Dusk Including:
An uplifting presentation from Helen Woodward Animal Center President & CEO, Mike Arms.
Remember Me Thursday® proclamation from local government officials including Rep. Scott Peters and Sen. Brian Jones offices.
The announcement and award presentation of our Remember Me Thursday Pe
Hero Award – Pinky:Meet the 2019 Remember Me Thursday Pet Hero Pinky: Despite being very small, the size of Pinky's heart is extraordinary.
A reading of the Remember Me Thursday® poem penned by Arms
A viewing of 2019 Official Spokesperson Bethenny Frankel Remember Me Thursday® Public Service Announcement (PSA)
A viewing of the official Remember Me Thursday video
Social Media Post For All The Homeless Animals And Find Out How You Can Get involved -For More Information Visit: Remember Me Thursday
For the Best the Pet Lifestyle and Animal Welfare has to offer follow Wendy Diamond on Facebook,Twitter, and right here at AnimalFair.com!
Comments
comments