Animal Fair's Wendy Diamond, an Honorary Benefit Committee Member, and AVENUE MAGAZINE is inviting you to attend and proud to present its "Life Below Water" Gala in association with the UN Office for Partnerships. A highlight of the evening will be the Avenue Altruism Awards honoring philanthropic individuals and groups, and those leaders and artists working to protect and enhance the aquatic environment and life under the sea. "Life Below Water," an initiative of AVENUE Magazine in association with the UN Office for Partnerships, will honor and benefit "Mission Blue", an organization dedicated to inspire action to explore and protect the ocean.
This year the Avenue Altruism Awards will be honoring Sylvia Earle – scientist, and founder of the documentary "Mission Blue".
Dr. Sylvia Earle is the Founder, President and Chairman of Mission Blue / The Sylvia Earle Alliance. A National Geographic Society Explorer-in-Residence, Earle, has been called "Her Deepness" by the New Yorker and the New York Times, "a Living Legend" by the Library of Congress, and first "Hero for the Planet" by Time magazine. She is a revered oceanographer, explorer, author, and lecturer.
Her special focus is on developing a global network of areas on the land and in the ocean to safeguard the living systems that provide the underpinnings of global processes, from maintaining biodiversity and yielding basic life support services to providing stability and resiliency in response to accelerating climate change.
View the Mission Blue trailer here!
The "Life Below Water" Gala guest list will be a global coming together of UN dignitaries, social influencers, celebrities and individuals committed to this essential cause including;
FISHER STEVENS, MASTER OF CEREMONY
Renowned actor/director/producer Fisher Stevens, is an Oscar and Emmy winner for two award-winning documentaries, "The Cove" and the "Mission Blue" film. He is deeply committed to Mission Blue, ocean conservation and the work of his friend, Dr. Sylvia Earle.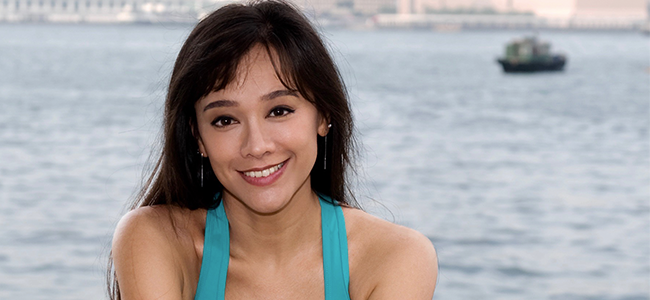 SHARON KWOK, MISTRESS OF CEREMONY
Chinese film actress and Hong Kong Campaign Ambassador for NAT GEO Wild's "I'm FINished with FINS".
FABIEN COUSTEAU, PRESENTER
Internationally renowned aquanaut, ocean conservationist and founder of the Fabien Cousteau Ocean Learning Center, will present the AVENUE Altrusim Award to Dr. Sylvia Earle.
LIFE BELOW WATER GALA INFORMATION
BENEFITING – MISSION BLUE
The event will take place at
the world-renowned
United Nations Delegates Dining Room.
1 United Nations Plaza
New York, NY 10017
November 13, 2017
Event will be from 6-10pm
Cocktails Hour will be 6-7:30pm
Dinner will be served at 7:30pm
For Tickets View Here: Life Below Water Gala
For More Information Contact: 646.442.1630
Website: AVENUE ALTRUISM AWARDS
AVENUE Social: @avenueinsider  Mission Blue: @missionblue @sylviaearle
 For the Best that Pet Lifestyle has to offer follow Wendy Diamond on Facebook, Twitter, and right here at AnimalFair.com!
Comments
comments