What if cats and dogs had opposable thumbs?
Pet parents around the world have pondered this conundrum since the beginning of time. After all, our pets get into enough trouble without thumbs… what would happen if they could do all the things that require thumbs?
Thomas Roy, an actor and creator of many quirky holidays, was the genius behind this puzzling day. "It suddenly dawned on me that they've always been beholden to me for food… I knew I had to create a day that all pet owners would appreciate: how things could go very awry if these pals of ours could get stuff out of the fridge, open cans, lift the cheese dome, open doors, and who knows… drive off with the car?"
Roy brings to our attention an idea so simple that we don't even notice it anymore; what if our pets didn't have to rely on us for the simplest things, such as getting food or cleaning up their messes? That may sound good to you, but Roy thinks that instead this should be seen as a blessing in disguise; "Get on your knees and give thanks that your pet doesn't have thumbs!" he says. And maybe he has a point, who knows what kind of trouble they would get into?
Let's see. They could…
Clean up after themselves.
Make bigger messes.
And running up your credit bill online.
They would probably prank call all your friends…
Change your Facebook status multiple times a day…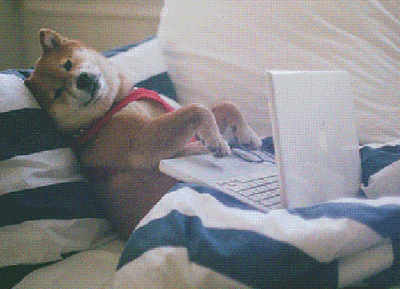 Okay, clearly we have a problem. I think majority rules – it's better that pets don't have opposable thumbs. After all, we really don't mind taking care of them… because they give us more love than we could ever ask for in return. And we have a lot less messes to clean up this way.
For the Best that Pet Lifestyle and animal welfare has to offer follow Wendy and Lucky Diamond on Facebook, Twitter, and right here at AnimalFair.com!
Comments
comments