Perk up your ears, dog lovers! It's Grammy season! The 58th Grammys airs tonight, Monday February 15th, at 8 P/E on CBS! This will be the first time ever the big music event will broadcast in the Pacific and Mountain time simultaneously.
Animal lover Lady Gaga will be performing a special tribute to David Bowie!
Grab your pooch and head to the nearest TV because you're not going to want to miss out on this furrrr-bulous event. Watch your favorite celebrities hit the red carpet. Tail-wagging music and the mew-est fashion trends will be at their best at this event. Why should you sit with your pooch? Well they're the absolute BEST fans to watch these events with.
I'm, like, your FURRIEST fan!
If you need constant support, look no farther than your four-legged best friend! They will always want the same nominees to win as you do. Match made in heaven, huh? You don't have to feel embarrassed about getting really excited when your favorite television show that you guys watch together every week wins a coveted award. Chances are your buddy will be just as excited as you are.
Puppy Love? Bet on it!
If you're one of the people that tends to bet on the outcome of competitions, you know the ruff pain of losing. Unless I'm mistaken and your pup is a Mensa member, he or she probably doesn't comprehend the concept of gambling, so no worries about losing your money there! Reward yourselves with kibble for your pup and chips for you when your favorite nominees win an award!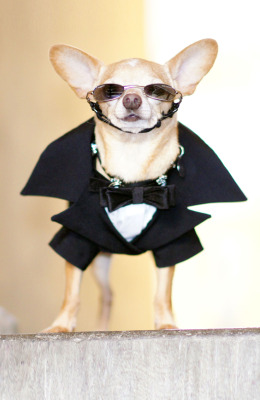 Blanket Thieves Are a Thing of the Past
Tired of having a cat-burglar tugging at your blankets and causing your feet to feel like arctic zones? Pets are the purrfect critters to snuggle with because their furry coat keeps them warm enough and – get this – you get the ENTIRE blanket to yourself! Unless, of course, you want to share.
Poppin' Poochie Pajama Party!
Perk up your ears, puppy parents. No human guests means no pressure. Snuggle up to your pets in your cosiest pajamas and don't feel the need to look presentable. Throw your hair up and dance around because all the hottest artist are sure to be performing! Your cat or dog would love you unconditionally, even if you sang wayyyy off-pitch or you looked like you just came back from the dead. Not that you do. We're sure you look furtastic.
Don't have a dog to watch the big event with? Consider adopting one from your local shelter! You'll be their winner for life!
For the Best that Pet Lifestyle and Animal Welfare has to offer follow Wendy Diamond on Facebook, Twitter, and right here at AnimalFair.com!
Comments
comments