President George H.W. Bush has one, both Bill and Hillary Clinton have one, Donald Trump wears one, and now Animal Fair Media's Wendy Diamond will be awarded this special treat – The Ellis Island Medal of Honor!
Everyone at AFM and WED wishes Wendy congratulations, and we know that she definitely deserves it! Wendy is being honored with the Ellis Island Medal of Honor for her tireless dedication, endless efforts, and heartfelt mission of animal rescue, adoption, helping disenfranchised animals and wildlife and empowering women worldwide!
The National Ethnic Coalition of Organizations – NECO sponsors the Ellis Island Medals of Honor presented each year on historic Ellis Island to a select and special group of individuals whose accomplishments in their field and inspired service to the nation are is celebrated!  May 7th, 2016 marks the 30th anniversary of the Medal and NECO is planning a spectacular event worthy of such an auspicious milestone!
Along with Wendy the following impressive list of honorees  receiving The Ellis Island Medal of Honor include; General Ann Dunwoody, Reverend Kail C. Ellis, OSA, PhD, Arthur Zeckendorf, Al Roker, Hamed Faridi, PhD, Omid Farokhzad, M.D., FBI Special Agent Stephen Gaudin, Colonel Peter T. Green III, Timothy Haahs, PE, AIA, Jerry Kyser, Joshua Laird, Padma Lakshmi, Eileen C. McDonnell, Shervin Pishevar and others.
The Medal has recognized by both Houses of Congress as one of the nation's most prestigious awards, since its original founding in 1986!  Six Presidents of the United States, Frank Sinatra, Lee Iacocca, Quincy Jones, Muhammad Ali, Nobel laureate Elie Wiesel, Louis Zamperini and Rosa Parks have all received this coveted honor.
On November 19th, 2014 Wendy launched Women's Entrepreneurship Day (WED) at the United Nations!  Women's Entrepreneurship Day (WED) ignites women leaders, innovators, and entrepreneurs to initiate startups, drive economic expansion, and advance communities worldwide. The event is live-streamed and celebrated in 144 countries and 110 universities and colleges celebrating Women's Entrepreneurship Day – reaching over 1.4 million people. The WED mission is to empower the 4 billion women worldwide in business, and uplift the 250 million girls living in poverty globally!
#WomenWOW is the WED social media platform, and is a movement of women and men who support women in business worldwide with their time, talent, or treasure! #WomenWOW is activated annually on the Wednesday after Thanksgiving as a day exclusively dedicated to women-owned or led businesses and causes.
"Wendy Diamond is one of the greatest humanitarians, with a penchant for motivating other to do good and feel good! There are very few people who stand at the intersection of helping others care for animals and giving them a sense of achievement in life — all this in a lighthearted and fun way!" – Amir Dossal, Chairman, Global Partnerships Forum, and Former Executive Director of the United Nations Office for Partnerships.
Soon Wendy will receive The Ellis Island Medal of Honor, but she already holds three Guinness World Records: Lucky Diamond is The Animal Photographed with the Most Celebrities with 363 celebrities (Lucky's Barkstory); Baby Hope had the most expensive pet wedding in history raising money for a wing at the Humane Society of New York; Wendy herself received a Guinness for the longest curtsey relay in 5 minutes of 314 curtsies. Thanks to her amazing experiences with her endearing pets, she penned the best-selling books: Chicken Soup for the Soul: What I Learned from the Dog, What I Learned from the Cat, My Cat's Life, My Dog's Life, How to Understand Men Through Their Dogs, How to Understand Women Through Their Cats and It's a Dog's World: The Savvy Guide to Four-Legged Living
Wendy's barkstory chronicles her rise from a small town gal from Chagrin Falls, Ohio to a pioneering New Yorker, who coined the phrase "pet-lifestyle" and changed the pet industry for the better forever.
In 1999, after rescuing her first shelter animal, a purebred Russian Blue she named Pasha, and then a Maltese named Lucky, Wendy became passionately motivated to help save the 12 million animals euthanized in shelters every year Wendy founded Animal Fair Media with a specific mission in mind and spirit, to save disenfranchised animals in shelters, and endangered wildlife globally, by promoting animal welfare and rescue, healthy pet lifestyles, and responsible breeding. She knew she could not just sit and rollover – she launched the premier lifestyle media company promoting animal welfare and rescue. She reined in the leash and got busy.
That same year Wendy launched Animal Fair magazine, the first media company focusing on support of fairness to animals, which bridged celebrity/pop culture with pet rescue. Each issue featured celebrities promoting animal advocacy, pet parenting, health tips and pet art. Renée Zellweger appeared on the cover of the premiere issue in 1999, and rallied celebrities to join the cause including Beyoncé Knowles, Halle Berry, Regis Philbin, Charlize Theron, Pamela Anderson, Shania Twain, Jessica Alba, Jessica Biel, Serena Williams, Kim Cattrall, Hilary Duff, Kristen Bell, Diane Lane, Alicia Silverstone, Hayden Panettiere and LeAnn Rimes and the list goes on.
Wendy is heralded and recognized as a pioneer in the animal world. The New Yorker called Animal Fair "the first to cross-breed two American passions: celebrity and pets, and the "Martha Stewart of the Milk Bone Dish." She was crowned the "Canine Queen" by Forbes.
Wendy quickly realized that she could direct her business agenda to promote animal rescue, and she has been doing it ever since! Since she began Animal Fair Media, the number of animals euthanized annually has dropped by 58 percent, from 12 million to 4 million — but she is not stopping there! To this day, organizations across the country and the world emulate Wendy/Animal Fair's events to support their own organizations in their communities. As a pioneer of the industry, Wendy is looked to as a leader in the animal fairness community. Charities around the world mirror Wendy's pet-lifestyle approach in their fundraising for their local community animal organizations.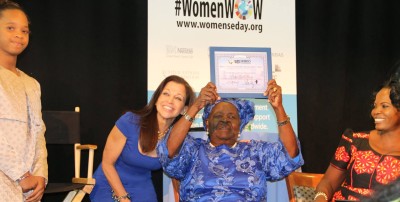 Wendy Diamond has accomplished so much in her lifetime already that has brought awareness to the plight of the two and four legged disenfranchised and uplifted society because of her sense of injustice. Wendy has so much more yet to accomplish in the world, making it a better place for animals, women, environment and children worldwide. Stay tuned!
CONGRATULATIONS WENDY!
If you would like to read her full story – please click on this link here!
For the Best that Pet Lifestyle and animal welfare has to offer follow Wendy Diamond on Facebook, Twitter, and right here at AnimalFair.com!
Comments
comments