In honor of this week's Puppy Bowl, Uber has asked all riders to "paws whatever you're doing!" That's right they have joined Animal Planet, SF SPCA, Berkeley Humane Society, Peninsula Humane Society, and will park a pup at your home for a while!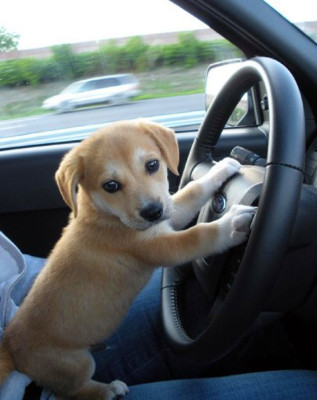 The special puppy event will be available on Wednesday, February 3rd, from 11 AM to 2 PM, for $30, with the Uber PUPPY option available to New York City, Los Angeles, Orange County, Washington DC, and Denver. Uber barked, "puppy squad and their coaches will come by for a cuddle huddle!"
Limited cute puppies will be available, so don't wait to the last howling minute! Who knows maybe you'll even find your forever furry friend, and give them a great home! Courtesy of Puppy Bowl, Uber, and animal rescue organizations. Very cool puppy adoption event!
For the Best that Pet Lifestyle and Animal Welfare has to offer follow Wendy Diamond on Facebook, Twitter, and right here at AnimalFair.com!
Comments
comments