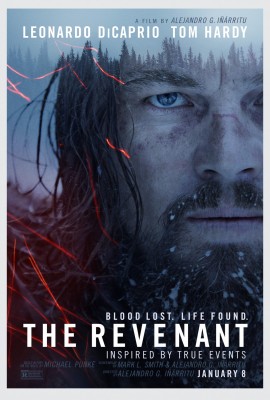 The Golden Globe buzz this year is that global animal, wildlife and oceanic advocate Leonardo DiCaprio will take home the Best Actor award, for his portrayal of legendary explorer Hugh Glass in the movie The Revenant. In the epic adventure movie of survival, Glass is left to die by his own hunting team after being viciously attacked by a bear. Glass resurrects, and then seeks revenge and hunts them down.
The 73rd Golden Globes airs live from the Beverly Hills Hilton Hotel on Sunday, January 10th, at 8 P/E, on NBC. Actor, comedian, and producer Ricky Gervais returns to host the show for the fourth time – should be a howling time!
Check out Leo DiCaprio in the trailer for The Revelant
Leo has raised millions of dollars over the past several years to protect animals, wildlife, plant, and oceanic species on the planet. Here are some of the highlights of his global work:
The Wolf of Wall Street's Leonardo DiCaprio did it yet again! He hosted a huge star-studded fundraising gala in France to promote the Leonardo DiCaprio Foundation's endangered species programs. The event guests included like Selena Gomez, Joan Collins, Petra Nemcova, Cara Delevingne, Jared Leto, Marion Cotillard, Robin Thicke and Bono (who auctioned off his personal guitar for $1 million).
Dicaprio said at the event, "There has never been, since the time of dinosaurs, as many plant and animal species disappearing so quickly," We must make efforts to protect rich biodiversity."
The event drew an impressive $25 million from guests. Big auction items included artwork from artists like Damien Hirst and Pablo Picasso, DiCaprio's own Harley Davidson motorcycle signed by Martin Scorsese, Robert De Niro and Bono, and rock n' roll memorabilia.
DiCaprio met with Secretary of State John Kerry in D.C. for the State Department conference to help save the world's oceans. DiCaprio stated "What we need is sustained activism and courageous political leadership, we cannot afford to be bystanders in this pre-apocalyptic scenario."
The Leonardo DiCaprio Foundation howled and cut a $3 million check to Oceana. Oceana is an organization of environmental advocates dedicated to saving ocean wildlife. Today at the Ocean conference, DiCaprio pledged another $7 million from his foundation "to meaningful conservation projects" over the next two years! Woof-woof!
"It's my hope that this grant will help Oceana continue the tremendous work that they do daily on behalf of our oceans. Protecting our planet's oceans and the marine species that call it home is one of the most pressing sustainability crises facing humanity today and a moral imperative that we must acknowledge," DiCaprio said in a statement released by Washington DC-based group Oceana.
DiCaprio's grant will help save sharks, dolphins, whales, sea turtles and other endangered species that fisherman catch in gillnets off the California coast, mostly for catching seafood and swordfish.
"The foundation and Leo's support for campaigns like our efforts to ban the drift gill nets in California will help Oceana win more protections for countless sharks and other marine animals and for ocean habitats in the Pacific and Arctic – which include some of the most productive ocean places in the world," said Oceana CEO Andy Sharpless.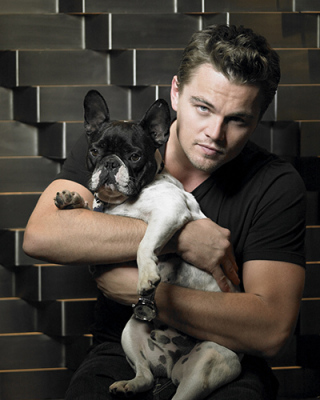 It's safe to say that DiCaprio is on a wildlife and oceanic rescue mission! In 2013 he awarded a $3 million grant to the World Wildlife Fund (WWF) to help rescue Nepal's tigers! Also last year, Christie's auction house raised $38.8 million through a charity art auction and donations, for the Leonardo DiCaprio Foundation. DiCaprio organized the 33 works in The 11th Hour Auction and set 13 records for artists including Carol Bove, Joe Bradley, Mark Grotjahn, Raymond Pettibon and Mark Ryden, among others.
Let's join Leo DiCaprio and protect rich biodiversity, plants and animals! Click here to visit the Leonardo DiCaprio Foundation site.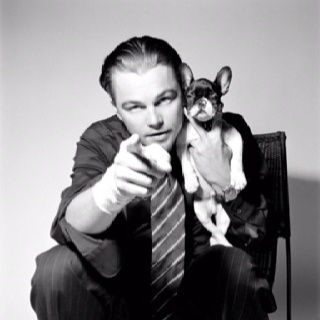 For the Best the Pet Lifestyle and health has to offer follow Wendy  Diamond on Facebook,Twitter, and right here at AnimalFair.com!
Comments
comments