Horse-drawn carriages are seen as a staple of NYC tourism – they're almost a given sight in any movie set in the Big Apple. Yet, the tragic cases of horses that are either fatally killed or hurt by traffic or extreme weather conditions are real and ongoing. For instance, Charlie, a 15-year-old carriage horse who collapsed dead in the middle of 54th Street, as well as the carriage horse stumble near 60th Street are bringing light to the terrible working conditions for these city animals.
Several bills have been proposed for and against having horse drawn carriages remaining on the streets of Manhattan. Mayor De Blasio's newest plan would have the horses housed in Central Park stables, and cut the amount of 230 working carriage horses by two-thirds. The plan requires agreement with the Central Park Conservancy, who manages the stables.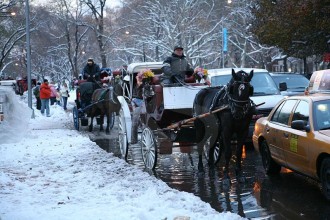 A bill was proposed in the NYC Council which will swap out the horse-drawn carriages and replace them with electric, vintage-inspired tour cars. This way, out-of-towners can still indulge in nostalgia for old New York, while the horses are relieved of their grueling work. (Despite laws prohibiting the horses from working in adverse weather conditions, they've even been forced to pull carriages during a snowstorm!).
New Yorkers for Clean, Livable & Safe Streets (NYCLASS) supports this bill, and is asking that horse lovers sign a petition to ban the carriages. "Horses do not belong in a congested, urban setting where they are constantly breathing exhaust and sharing the street with cars, buses and taxis," the petition reads. "It is even more upsetting to know that during their non-working hours these horses are confined to tiny stables and do not enjoy access to the open space that such large animals require. I love New York but seeing such an inhumane industry continue to operate here disappoints me."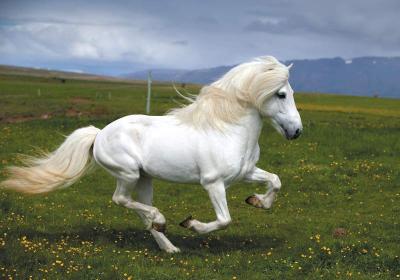 Animal Fair Media's animal advocate Wendy Diamond believes that removing the carriage horses from the active NYC streets, and placing them in the Central Park stables is a humane move and a great step. But still questions, do horses truly belong in cities with congested streets, pollution, cars, extreme weather conditions, for profit? Because of Wendy's strong animal rights stance, she had been receiving strong "dogfighting" words from pro horse carriage organizations. But this isn't her first rodeo, and stands strong that the carriage horses have vigorous support and a voice, to protect them from inhumane treatment and conditions.
For more information on the NYC Horse Drawn Carriages Visit NYCLASS Here!
For the Best that Pet Lifestyle and Animal Welfare has to offer follow Wendy Diamond on Facebook, Twitter, and right here at AnimalFair.com!
Comments
comments