On Friday June 19th during the hours of 10:30am and 12pm, one ton of confiscated elephant's ivory will be crushed in Time Square.
The crush is a symbolic event that shows the United States wants to "crush" illegal ivory trading around the world. It also sends a message that governments need to take a more rapid approach to illegal ivory trading before elephants become extinct due to brutal poaching.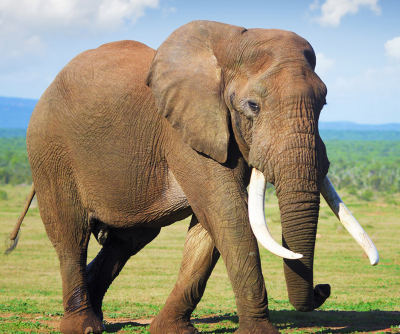 Among the supporters in the crowd, besides the U.S. Fish and Wildlife Service and many other supportive government figures, will be actor Kristen Davis, the International Fund for Animal Welfare, and Baby Hope!
Kristen Davis may be a familiar face because of the "Sex and the City" series, but she also has a fantastic documentary called "Gardeners of Eden" that details her commitment to save the elephants.
The International Fund for Animal Welfare (IFAW) will also be in attendance as they fight to protect the individual rights of animals all over the world!
Last, but not least, Wendy Diamond and Baby Hope are attending the crush this morning to show their support for the elephants!
How can you help the elephants too? You can first donate or show your support to the organizations who are fighting against wildlife trafficking. Some, but not all, are the African Wildlife Foundation, the International Fund for Animal Welfare, World Wildlife Fund, the Humane Society of the United States, and the National Resources defense Council!
Don't forget to use social media to show your support and to get the elephant's story out there!
Stand with the ELEPHANTS! Help IFAW protect elephants around the world by signing their petition for stronger ivory regulations now. 
For the Best that Pet Lifestyle and animal welfare has to offer follow Wendy and Lucky Diamond on Facebook, Twitter, and right here at AnimalFair.com!
Comments
comments