The highly anticipated movie Fifty Shades of Grey starring Dakota Johnson and Jamie Doman hits theaters on February 13th, 2015. The plot line has college student, Anastasia Steele, rolling over for successful top dog Christian Grey.
Felines have a natural sex appeal to them that can hardly be described. Their slow, slinky movements accompanied by grace can only be embodied by very few women. Once Fifty Shades of Grey hits theaters, we will see if Anastasia is one of those women. Animal Fair Media's Pasha Diamond, a beautiful Russian Blue, is the original "Feline Fifty Shades of Grey".
This is Pasha's animal rescue story: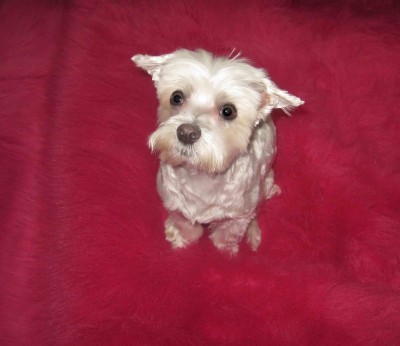 Our beloved Lucky Diamond (RIP) was known the whole world over and then some – she was the world's most photographed dog with over 300 celebrities at charity and rescue events! Lucky was awarded a Guinness World Record for her animal rescue efforts. But, she wasn't the only animal in Wendy Diamond's life (the premiere pet lifestyle expert) when Animal Fair Media first launched.
Behind the scenes and from the start of Animal Fair Media, there's been a thoughtful and loving gentleman of a cat named Pasha Diamond.  Pasha was slumming in the New York City's Animal Care and Control Center, the only government funded animal shelter, before he met his soon-to-be mother, Wendy Diamond.
When Wendy met Pasha at the AC&C he certainly wasn't a young kitten, but she couldn't resist his docile temperament, penetrating gaze, and endless supply of purrs and nuzzles. Drawing from her open heart and kindling her compassion for the underdog (or "undercat" in this case), Wendy adopted the gorgeous Russian Blue, in what truly can be called a feline fella's Cinderella story.
Wendy was pleasantly surprised by how quickly her love for Pasha grew. Wendy expanded her love of all creatures whether furred, feathered, scaled, endangered, or sheltered. She has Pasha to thank for opening her eyes to the importance and value of every living creature (two or four-legged) on this planet.
When Wendy visited the AC&C in 1999 and rescued Pasha, she realized that 12 million animals were euthanized annually. Wendy was inspired to create Animal Far Media (fairness to animals), the world's premiere pet lifestyle media company. The number of animals euthanized yearly has now dropped to five million.
Wendy travels extensively across the globe promoting endangered and shelter animal rescue, sharing her amazing story of how Pasha changed her life, and connecting with fellow cat lovers. She's a familiar and frequent contributor to NBC's Today Show, Good Morning America, CBS' The Early Show, The View, FOX News, CNN, and many other media outlets.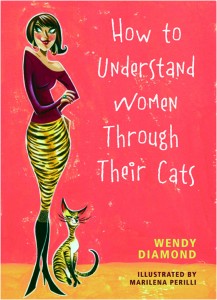 Pasha's daily presence in Wendy's life led her to notice similarities in their personality traits. This revelation inspired Wendy to pen her best-selling book, How to Understand Women Through Their Cats. Wendy's natural wit and humor along with the book's candid and surprisingly accurate take on feminine-feline personality archetypes garnered praise from fans and media.
Soon Simon and Schuster knocked on Wendy's door. The publishing group behind the revered Chicken Soup for the Soul series asked Wendy (and Pasha) to share their expertise and provide the feline-friendly forward entries to the series' What I Learned From the Cat and My Cat's Life.
Wendy's philanthropic worked parlayed into championing the two-legged. She launched Women's Entrepreneurship Day (WED), a worldwide celebration that honors, supports, and inspires women entrepreneurs. WED partnered with Global Entrepreneurship Week and the US Department of State in 144 countries on November 19th, 2014. Every man and woman in the world was invited to dedicate the Wednesday following Thanksgiving #WomenWOW, in support of women-owned and led businesses.
Pasha and Baby Hope spend many hours at Animal Fair Media in a "cat-ankerous" show of playful feline and canine chase. Pasha is a handsome older cat, his coat has definitely turned "fifty shades of grey" over the years, and the entire time he lovingly inspired Wendy to help save countless shelter and endangered animals. Purr … and thank you Pasha.
For the Best that Pet Lifestyle and Animal Welfare has to offer follow Wendy Diamond on Facebook, Twitter, and right here at AnimalFair.com!
Comments
comments