Best Animal Shelter
MUCH LOVE ANIMAL RESCUE  Directors Niki Wior, Declan Keogh, Nikki Ferraro and Ruthanne Secunda are dedicated to reversing the disturbing statistics of animal euthanasia in the United States.  They are a non-profit, no-kill organization run entirely on donations and by volunteers.  Much Love micro-chips all their animals and follows-up after placement with home checks.  In addition, they provide medical care to abused and injured animals and rehabilitate hard-to-adopt animals to increase their chances of finding loving homes.
Much Love Animal Rescue – P.O. Box 341721, Los Angeles, CA.  www.muchlove.org
Best Gourmet Doggy Treats
KOOL DOG KAFE  For the last four years, Kerry King and Cid Carmona have been spoiling Los Angeles pets with gourmet doggy treats, dishes and desserts.  What's the most popular item with their canine clients at this jam-packed doggy deli?  The nutritious and addictively delicious Peanut Butter Puppies.
Kool Dog Kafe – 1666 S. Pacific Coast Highway, Redondo Beach, CA.  kooldogkafe.com
Best Pet Gift 
PUCHIBAG FAUX PATENT LEATHER DOG CARRIER  LA's PuchiBag does not use any animal skins, so you'll never worry about carrying your animal in an animal.  This patent leather carrier retails for $285, but you can find a bag here to fit any budget, from $50-$400.  Small price to pay to join the ranks of Hollywood's elite (Jennifer Lopez, Britney Spears, Gisele, and Debra Messing, to name a few).  How's that for name-dropping?
PuchiBag – 8391 Beverly Blvd. #285
LA, CA.  www.PuchiBag.com
Best Luxury Pet-Friendly Hotel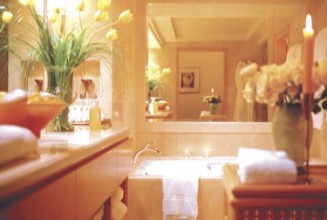 L'ERMITAGE  Ricky Martin, Julia Roberts and Eddie Murphy have all checked into this swanky five-star hotel, but it's their pets that receive the royal treatment at L'Ermitage.  With an extensive pet room service menu, complimentary dog walking and personal pet services – furry friends feel like celebs at this ultra posh Beverly Hills hideaway.  Dogs up to 40 lbs. are welcome (rates $418-$3,800)
L'Ermitage – 9291 Burton Way, Beverly Hills, CA. www.raffles-lermitagehotel.com
For the Best that Pet Lifestyle and Animal Welfare has to offer follow Wendy Diamond on Facebook, Twitter, and right here at AnimalFair.com!
Comments
comments