BEST PLACE TO EXERCISE WITH YOUR DOG
Mockingbird Point Dog Park at White Rock Lake
With separate sections for large and petit pooches, your stress and leash-free dog will be able to concentrate on the lovely scenery.  Everything is bigger in Texas, and this is no exception.  Mockingbird Point dog park is any pooch's dream come true!
8000 Mockingbird Lane,Dallas, TX; www.dallasdogparks.org
BEST CUSTOMIZED GIFT FOR PET OWNERS
ARTPAW  Whether it's a pug in a Picasso or a mutt in a Monet, Art Paw offers personalized pet portraits, a perfect gift for your pet-obsessed pals.   One look at these brightly colored 'odes to a pet' and you are sure to forget any mischief to which your little angel is prone.  At Art Paw, you can also find fabulous gifts and even a Dallas dog park journal written by the owners' Scottie, Atticus.
Rebecca and Dan Collins, 6110 E. Mockingbird Lane, Suite 102-275, Dallas, TX; www.artpaw.com
BEST PLACE FOR A CAT NAP
THE CAT CONNECTION  This feline favorite provides treats, gifts, boarding and grooming to a uniquely kitty clientele.  When boarding at The Cat Connection, guests are provided kitty condos for sleeping and a brightly colored multi-level playroom for fun.
14233 Inwood Road, Dallas, TX 75244.  www.catconnection.net
BEST GOURMET DOGGIE TREATS
Big Bark Bakery  Treat your Southern Snoopy to some down home cookin' at this Mom-and-Pop doggie treat shop.  Made with all natural ingredients, specialty treats include Dippity-Doo Dads, Peanut Butter Biscuits hand-dipped in carab, Pupsicles, and Tasty Twisters.  Bow WOW!
2538 Elm Street, Dallas, TX
www.bigbarkbakery.com
BEST PLACE TO TAKE YOUR POOCH SHOPPING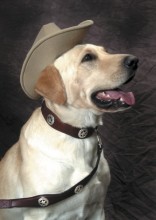 Haute Dogs and Fat Cats  Featuring unique gifts and Texas specialties, this pet boutique is sure to put a smile on any mutt's muzzle.  With luxuries like a pet sleigh bed with your pup's portrait on the headboard to sterling silver ID tags, we are certain JR Ewing would approve.  What better way to spend your oil money?
Two locations: 114 Preston Royal Village, Dallas, TX; 4500 Lovers Ln, Dallas, TX
www.hautedogsandfatcats.com
For the Best that Pet Lifestyle and Animal Welfare has to offer follow Wendy Diamond on Facebook, Twitter, and right here at AnimalFair.com!
Comments
comments