BEST GOURMET DOGGIE TREATS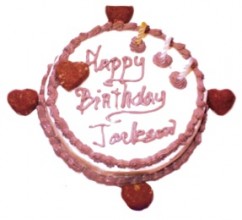 FI-DOUGH Peek into the glass cases at Fi-Dough and you'll be salivating alongside your pooch.  Treats are made with all-natural ingredients in flavors like peanut butter, apple, and cinnamon molasses and come in all shapes and sizes.  The bon bons — made with carob, cream cheese and peanut butter — look like something you'd find in a high-end chocolate shop.  It's tough to pick a favorite among such a stellar selection, but we'll go with the homemade birthday cake, made with peanut butter, cream cheese and yogurt.
103 Charles Street, Boston, MA; www.fidough.com
Best PLACE FOR YOUR POOCH TO MEET A PLAYDATE
THE COMMON DOG  The Common Dog provides an alternative to lonely days at home for your pooch.  A private shuttle bus transports your dog in style and safety to a fun-filled day of daycare and a chance for your dog to socialize with as many as 25 other dogs.  Whether outside on the 5,000 square foot doggie yard or inside in the two climate controlled areas, your dog will have a chance to wrestle, play ball, play tug-o-war, and run around with his or her pooch playmates.
22 Park Terrace, Everett, MA; www.commondog.com
BEST PET GIFT SPA TREATMENT
KATZ AND DOGZ  Think dog massage is an overindulgence?  Not to Arnold Katz, certified licensed massage therapist and owner of Katz and Dogz.  When Katz began applying massage techniques to a colleague's dog several years ago, he was amazed at the results and knew he was on to something.  Today, Katz provides dog and cat massages at a few pet stores across the city and also makes house calls.  Katz offers several different services, including the People/Pet package, where he makes home visits and provides massage for both the dog and the owner.  Our favorite treat, however, is the Doggie Massage Party which includes party invitations, a dog massage for the doggie host and each doggie guest, and a Katz & Dogz gift bag.  If regular treatments start to get a tad too expensive, sign up for one of Katz's pet massage classes.
www.katzanddogz.com
Best PLACE TO STAY WITH A PET
FOUR SEASONS – BOSTON  Most hotels don't treat their guests as well as the Four Seasons in Boston will treat your pet.  Amenities available for purchase upon check-in include assortments of doggie treats. Dogs will enjoy sleeping on plush doggie pillows and drinking from water bowls left at the edge of their beds.  Pets have their own room service menu, with items such as Barnyard Chase (grilled chicken with fresh corn) and Rin Tin Tin (scrambled hamburger with egg) prepared in the hotel's award-winning restaurant.  The hotel also provides various services, including dog walking and dog sitting.
200 Boylston Street , Boston; www.fourseasons.com
For the Best that Pet Lifestyle and Animal Welfare has to offer follow Wendy Diamond on Facebook, Twitter, and right here at AnimalFair.com!
Comments
comments